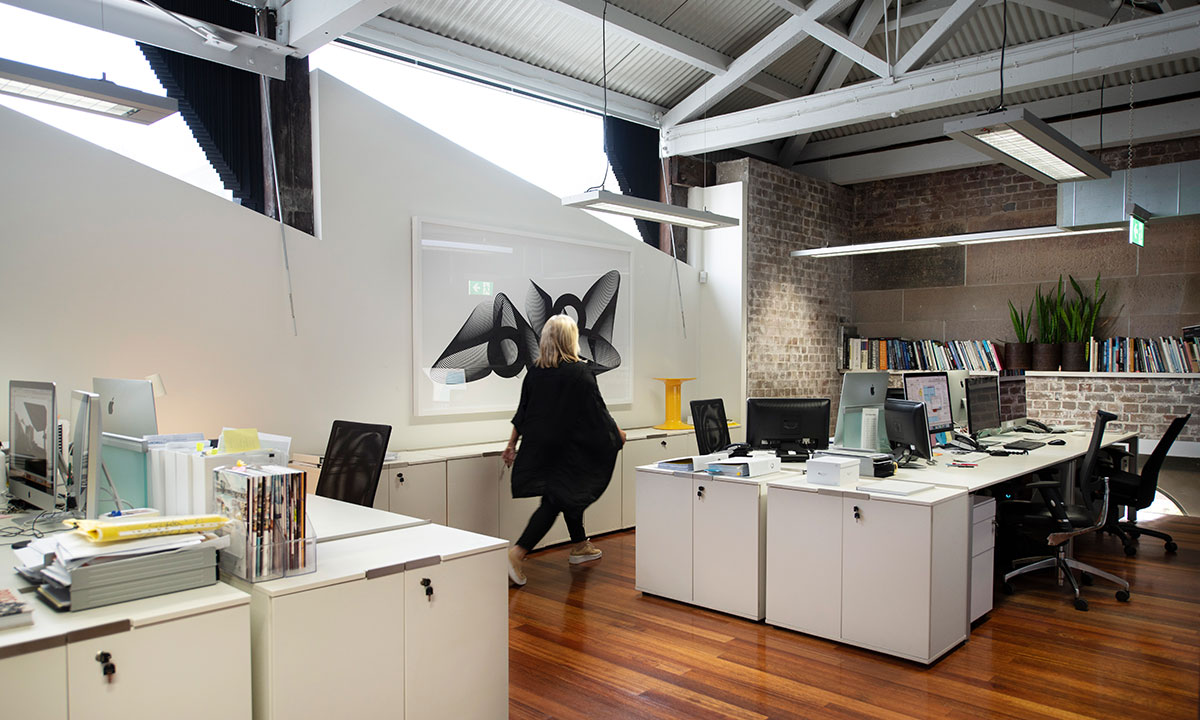 About villa+villa
We design and curate customer experience
WHO WE ARE
Villa+Villa is a multi-disciplinary design studio housed on the top floor of a heritage building in Sydney's historic Millers Point. We are a team of experienced designers and strategic thinkers from around the world, led by creative directors architect Eduardo Villa and interior designer Maria Villa-Muñiz. Our work comprises a broad range of both local and international projects. Our team is a curated mix group that comes from different backgrounds; strategists, architects, interior, graphics and digital designers. Our international team of collaborators ranges from New York, California and Barcelona. We have a very experienced local and global team that support and inform our work; sharing and exposing our clients to the best resources the current market has to offer.
OUR STORY
Villa + Villa was established in 2000 by Eduardo Villa and Maria Villa-Muniz. Eduardo has built up an impressive portfolio of work in an extensive array of architectural fields across the globe from Spain, to Malaysia, Korea, Japan, Argentina, the United States and, his favourite country in the world, Australia which he will forever call home. Educated at Barcelona's Poly-Technical University under the tutelage of the esteemed Professor Bassegoda Nonell, Eduardo went on to win the Gaudi Prize for Architecture in Spain in 1986. Moving to Australia Eduardo worked in firms such as Travis Partners, Crone and Associates, Saunders Design and Westfield Design. Sponsored by the Spanish Consulate and the United Nations, Eduardo's free hand sketches of Spanish cities made up part of the Exhibition; Human Settlements & Sustainable Environments "Its Your World Exhibition", held at Parliament House – Sydney. Our projects include retail, hospitality, commercial, entertainment, residential and hotels.
OUR CLIENTS
Our clients are decision makers and base their trust in "our strategic and holistic way of approaching design". Most of them find us by "word of mouth" as a result of a recommendation from peers or clients who had worked with us previously. We value our relationships and longevity. We are honest.
STRATEGY
We discover new strategic ways of analysing and delivering solutions; by looking at your project or business from a different perspective. Research and analysis inform our design. We focus on your brand holistically. We look beyond our industry for inspiration because we believe that innovation is a result of the cross-pollination from cross-
sectors. As a result, we understand your DNA.
ARCHITECTURE + INTERIOR DESIGN
We work predominantly in retail and hospitality design but also on larger scale projects with developers; where usually feasibility studies and master planning are needed. The "strategic retail component" is what we have become known for in our industry based on the success we have achieved and delivered to our clients throughout the years. We also design large and small scale boutique residential.
GRAPHIC AND DIGITAL DESIGN
We work on brand strategy, naming, customer experience, design strategy and digital, branded environments and experiential, visual language, art direction, wayfinding, signage and marketing collateral.
OUR DESIGN APPROACH
The rise of the internet has bought many brand-business disruptors like Apple, Netflix, Uber, Amazon, and Airbnb as some of the most game-changing business models introduced in our lifetimes. Change never comes easily but as our daily lives continue to evolve at a breakneck pace it has become clear that we have reached an inflection point too critical to ignore. As a result, our design approach is to reinvent the new norm, delivering commercially and aesthetically for our clients.
CONTACT US
To find out more about our projects featured on our website or to talk to us about your project please contact us:
P | +61 2 9247 7667
E | hola@villaandvilla.com.au
W| jobs@villaandvilla.com.au