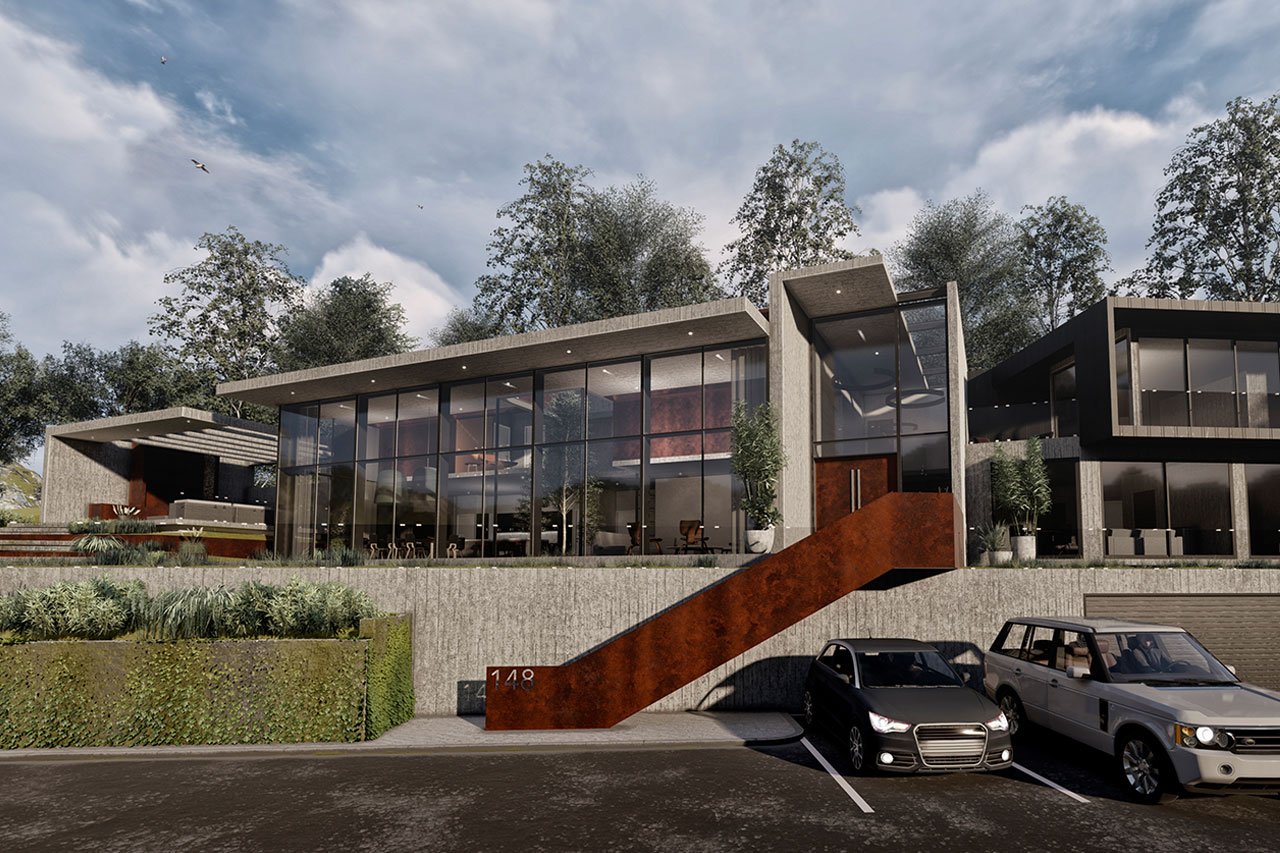 Castle Hill House
Residence
Reflecting the architectural ambiance of the whole, with deep window reveals and linear setting floor plan, Castle Hill residence takes advantage of glorious views and expansive amount of land. 
Compromising five rooms, this home will be perched on the slopes of this vast rural landscaped on the Sydney outskirts. The linear window design for this house has been set as a frame to appreciate the vast views of the surroundings.

Villa+Villa have nurtured this concept with a very strong yet flawless architecture; spaces unfolded as bespoke environments of comfort and style. Our artist's impression 3D renders reflects off the design intent to respond to our client's detailed brief.