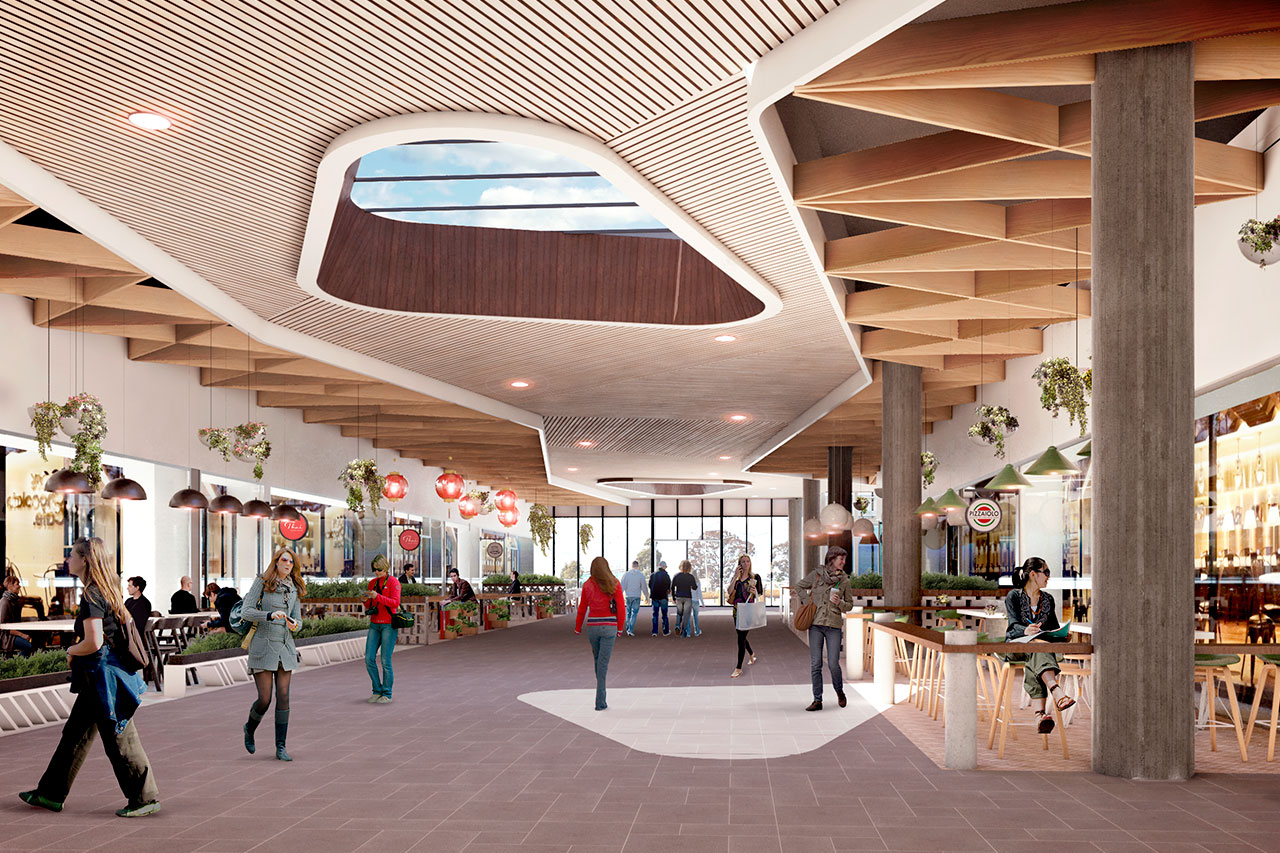 Marketplace Gungahlin
Shopping Centre
Villa+Villa have been engaged to design and deliver leasing concept options, optimising the tenancy mix and layout.
Marketplace Gungahlin is enviably positioned in the heart of Gungahlin: Situated on Hibberson Street, it forms part of the main retail precinct of the thriving Town Centre; just 10km from the Canberra City Centre.
A full refurbishment concept has been designed by Villa+Villa.