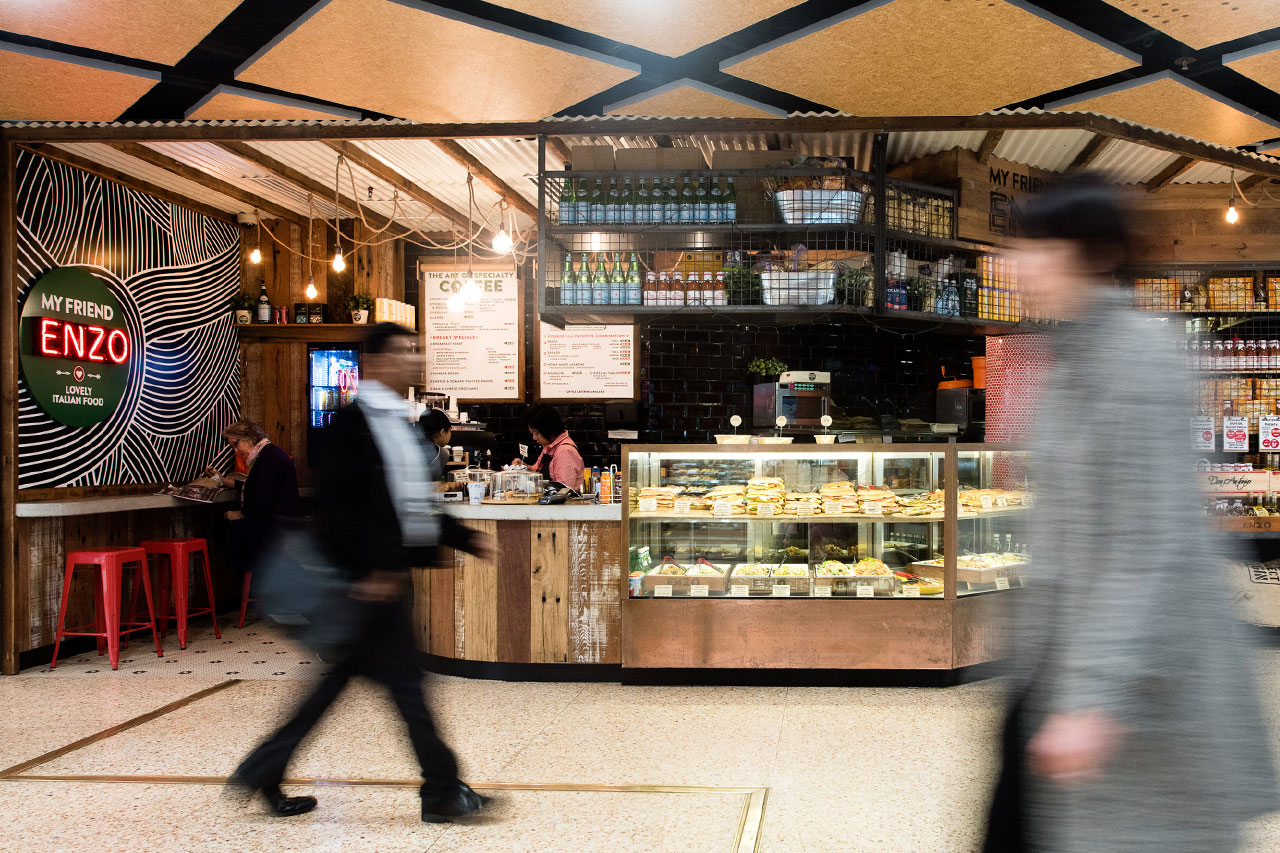 My Friend Enzo
Lovely Italian Food
Villa + Villa conjured up the feeling of a busy Italian marketplace deli-cafe in the centre of a North Sydney shopping centre.
My Friend Enzo is a bustling coffee and pasta pit-stop in North Sydney's Greenwood Plaza. Villa+Villa not only designed the 25m2 interior, but also the graphics and branding for the market-like eatery.
Giving the space a vibrant Italian flavour was a major part of the brief. The cafe-cum-deli had to look authentic, presenting the Italian-sourced products and homemade meals in an appetising way.
The food provides the colour: packaged products stacked on open shelves are arranged in baskets and rustic boxes branded with the business's name. The sense of abundance excites the senses and, more importantly, whets the appetite.
#myfriendenzo

#myfriendenzo

#myfriendenzo

#myfriendenzo