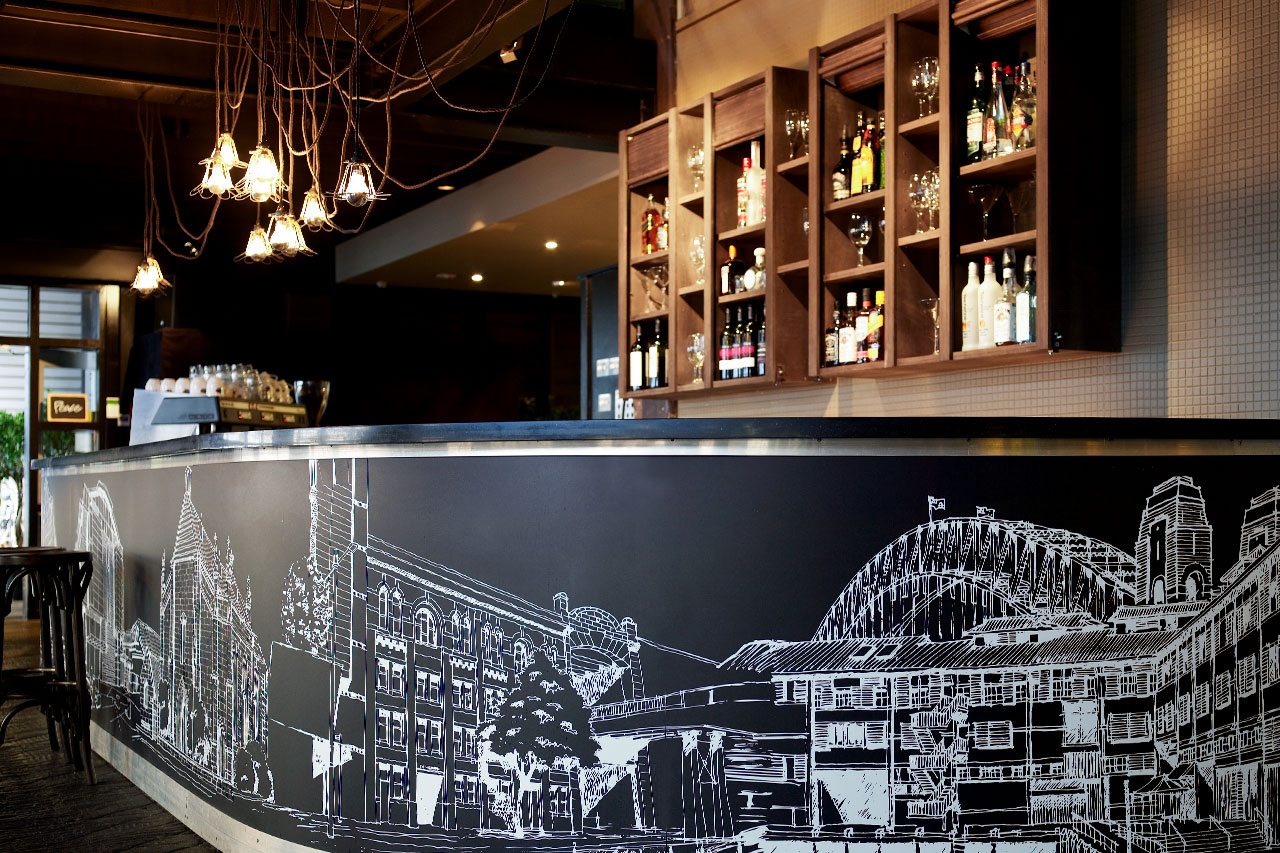 Sydney Dance Company
Lounge, Restaurant & Cafe
The brief was to reuse existing elements to lift the quality and atmosphere of the space. What was once a simple cafe is now a multi-purpose space that hosts weddings, parties…anything.

As a local (with its office just across the road), Villa+Villa knows and loves the architecture of the old timber wharves that reach out into Sydney Harbour just west of the iconic Bridge.
So when Sydney Dance Company — which has its studios in one of the historic wharves — wanted to revamp its cafe, the Millers Point architecture and design practice was the natural choice.
Working with a small budget, the space has been given a new sense of purpose without losing its inherent rustic flavour. Furniture layouts create different zonings and new clusters of light-fittings inject the space with drama.
Eduardo Villa's sketches of some of the area's iconic buildings decorate the front face of the bar, with one of the sketches reproduced on the wait staff's T-shirts.
Sydney Dance Lounge is currently closed as part of the NSW Government's landmark Walsh Bay Arts Precinct transformation during 2018/19.