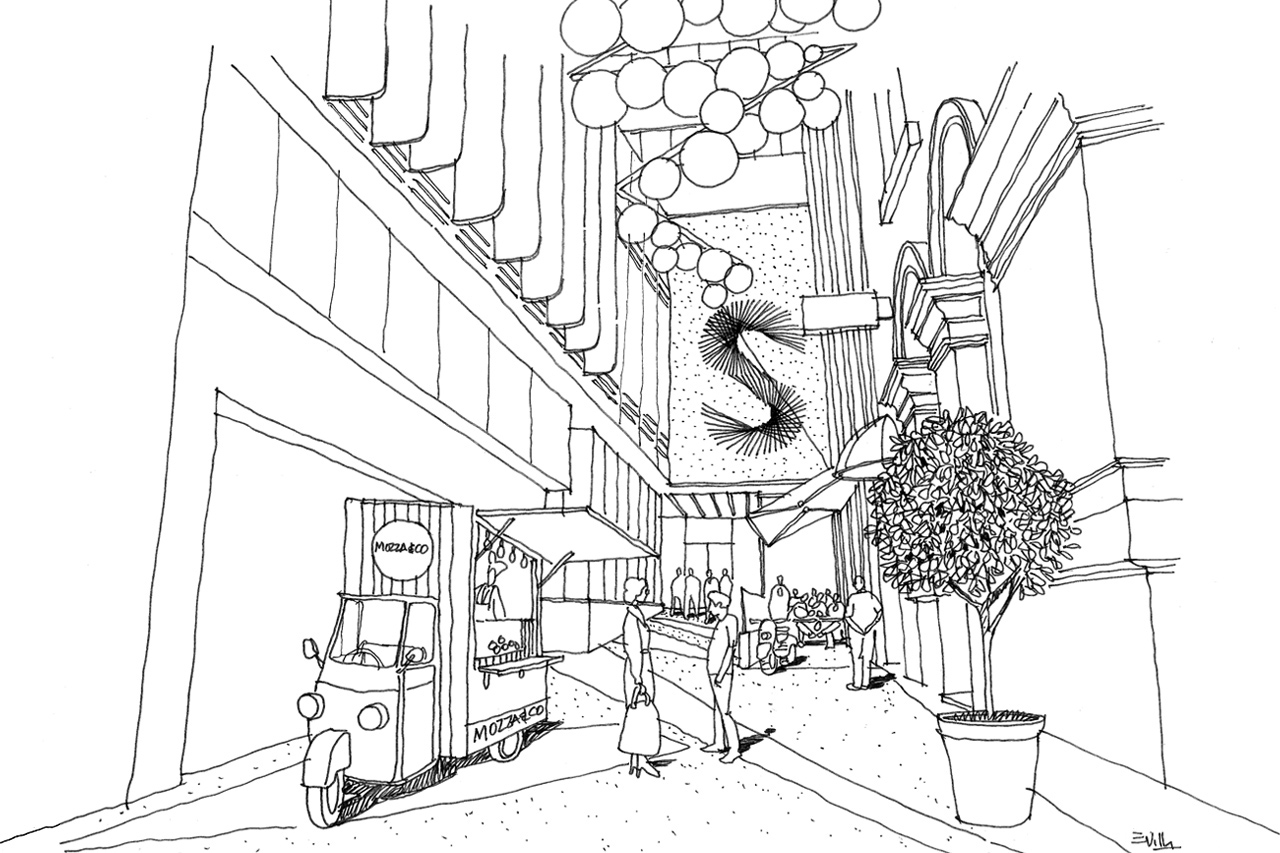 The Strand Melbourne
Driver Lane
"Villa+Villa's vision is to deliver a small art precinct within the centre; delivering a space to support and promote the Melbourne art community."
The design intent for this project is to bring a dynamic and engaging energy to the existing lonely laneway. We are proposing a permanent lightweight structure which would be fixed to the existing lateral façade of The Strand Melbourne. This will allow commissioned and curated artworks to be installed.
Together with new activations; the changing nature of the artworks would transform this existing forgotten laneway into a destination, giving the art community a way to show and share their work with the community. These art pieces would grab the attention of pedestrians passing by welcoming them into the centre.
This project is currently out for tender.