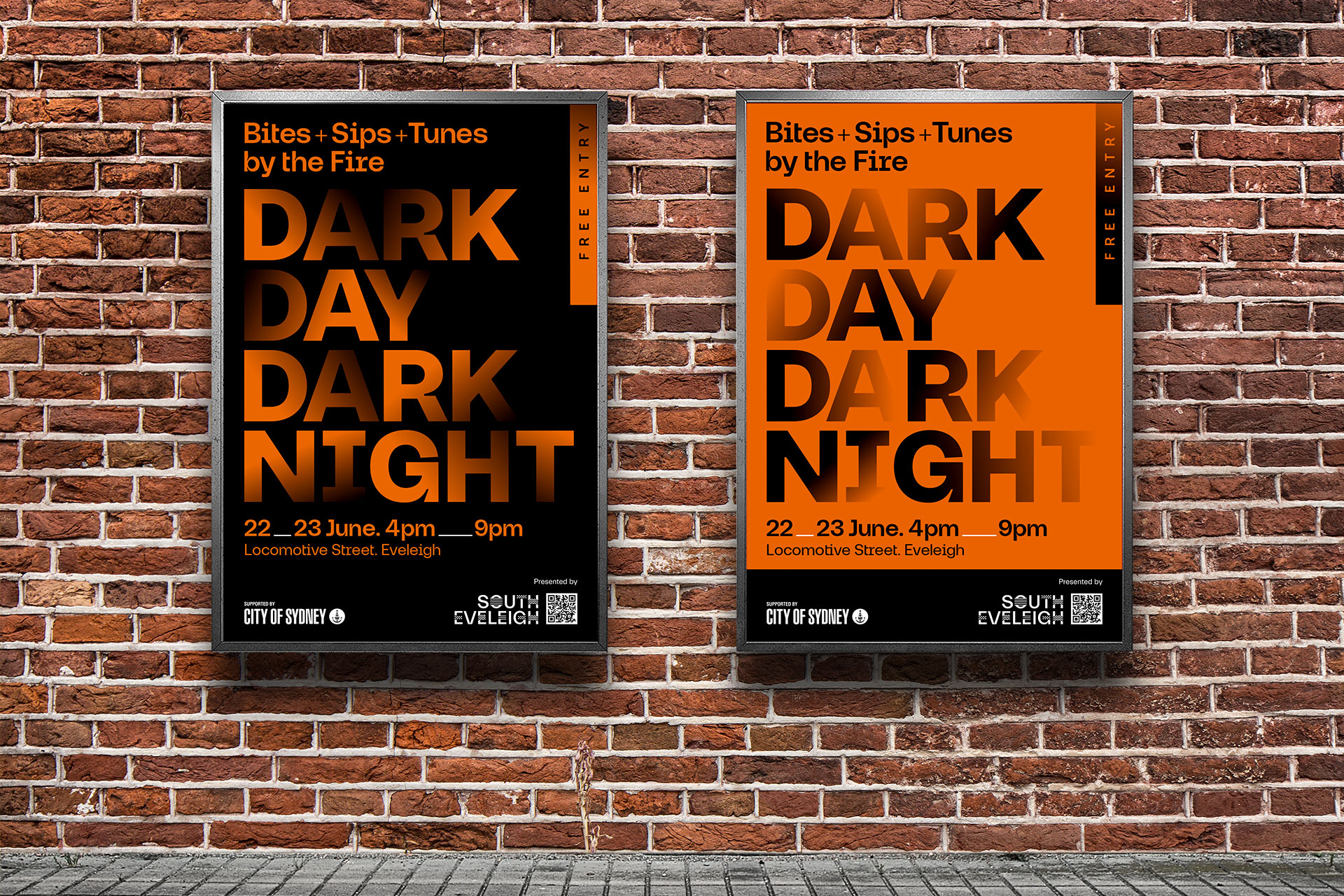 Dark Day Dark Night
Bites+Sips+Tunes by the Fire
On June 22 and 23, 2023, as the sun setted, we grabbed a torch and headed to the Dark Day Dark Night festival, a fiery celebration of music, performance, and food theatre presented by South Eveleigh and supported by the City of Sydney.
Villa+Villa was commissioned to design the branding and develop the graphic guidelines for this two-day free-entry festival in which South Eveleigh pulled together one-off menus from Locomotive Street venues, pop-up bars, intriguing dark beverages, food trucks, cultural performances, live music, roaming flame dancers, flamethrowers, Eveleigh Works tours -Australia's oldest working blacksmith- and after-dark visits at the South Eveleigh gardens.
Bites, sips and tunes by the fire to celebrate all things dark and decadent.