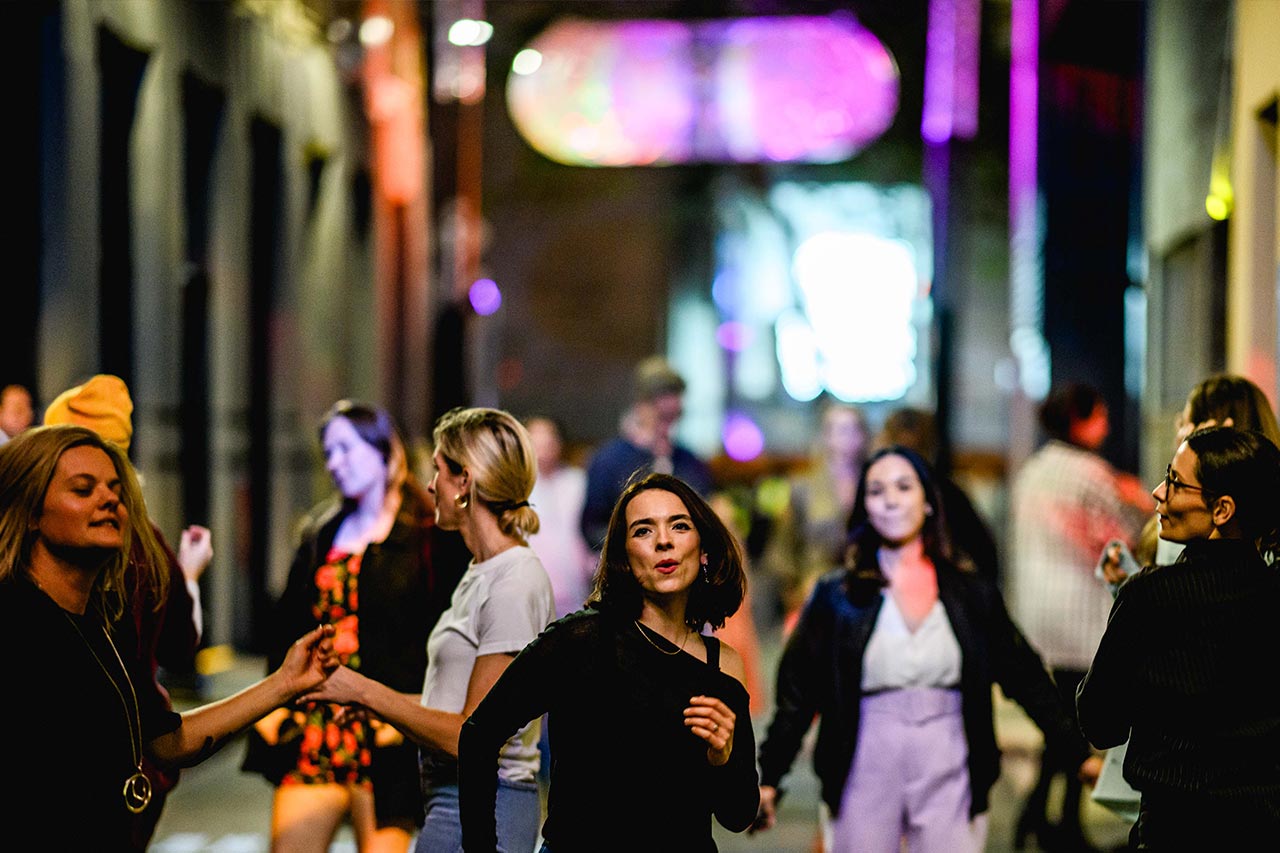 Flow&Glow
Wynyard Precinct Activation -CBRE
We're ready to welcome back workers, friends, families and tourists alike.

Together, let's connect our community with every dimension our city offers.
Wynyard Park precinct, with its rich history, green spaces, re-developed buildings flowing with small-medium business hospitality and retailers is a perfect destination to host an activation. It's time to invite
the community to rediscover, share and celebrate these vibrant, transformed spaces.
Join us to discover the revitalised Wynyard precinct in a major public event that will take place on 26th and 27th May, 2022. We will collaborate with a range of local companies to deliver an exciting program of glowing moments for all to experience this vibrant, reimagined destination.
Meet friends or coworkers during lunch breaks or after work. Flow-through Wynyard Park, Carrington Walk, Wynyard Lane, Regiment Lane and George Street.
Join us as we realise the huge social and economic potential, right in the heart of Sydney, our new playground.