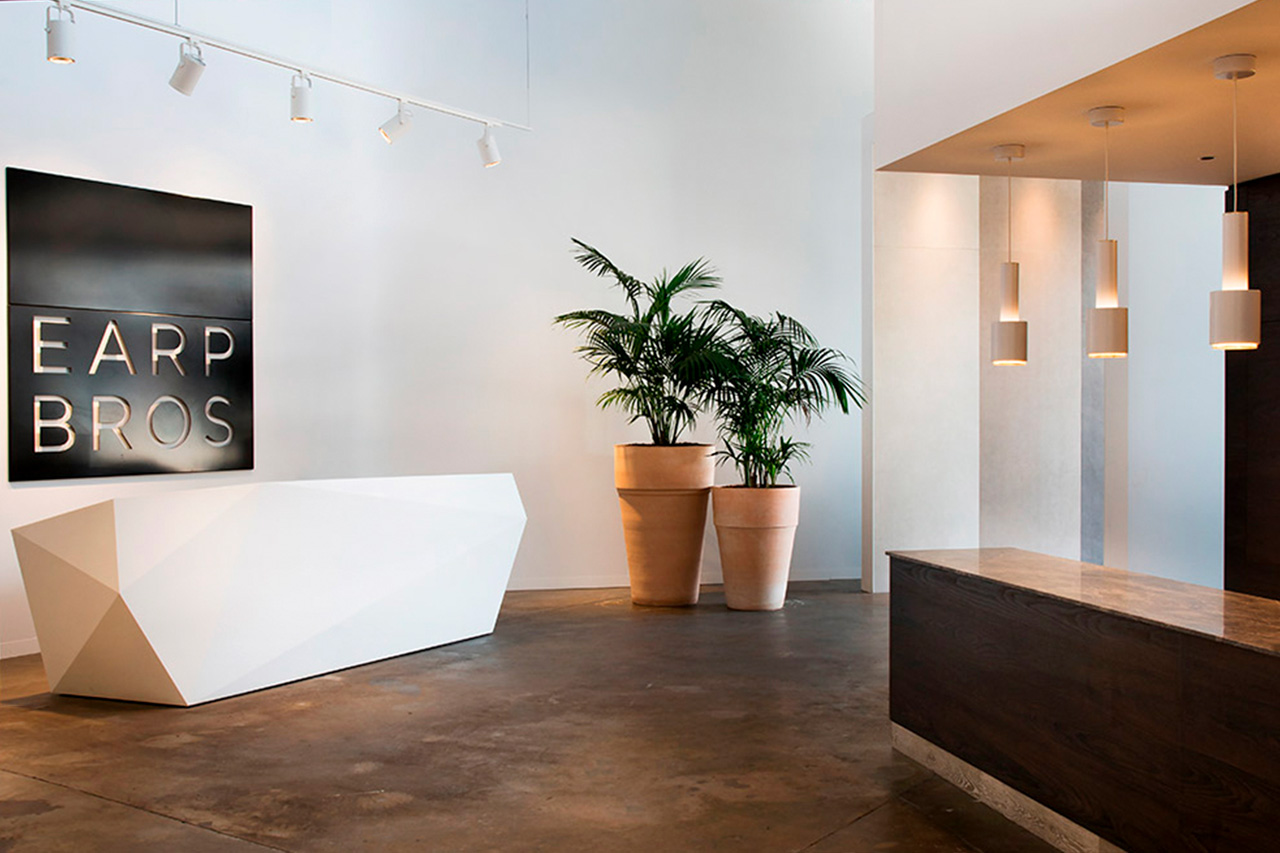 Earp Bros
Sydney Flagship Showroom
"As suppliers to Villa + Villa for some time we found synergies in their communication style, collaborative approach and vision which led to our decision to engage them to work with us on our flagship designer showroom in Sydney."
Grand, bold and a feast to the senses, Earp Bros new Sydney flagship showroom celebrates their latest collection of innovative surface and tile solutions. The space is guaranteed to evolve the way the Australian design industry views transforming hard surfaces.
The products are all meticulously displayed in an art gallery style space. Our team met the challenge of showcasing more than a thousand varieties of product by creating sectional display pods which ensure that each object category receives the focus it deserves.
"The results are truly phenomenal with many considering the space as not just industry shaping but world leading (…) We have loved the entire process especially their ability to share their vision as they progressed and the dedication to detail including their work on our branding."

Richard Earp – Joint Managing Director
"Their ability to continually adapt and understand the many complexities of our industry while always being willing to enjoy the journey made it a really special experience – Villa+Villa offer a wholistic strategy that set them apart as leaders".
Richard Earp – Joint Managing Director
©Villa+Villa