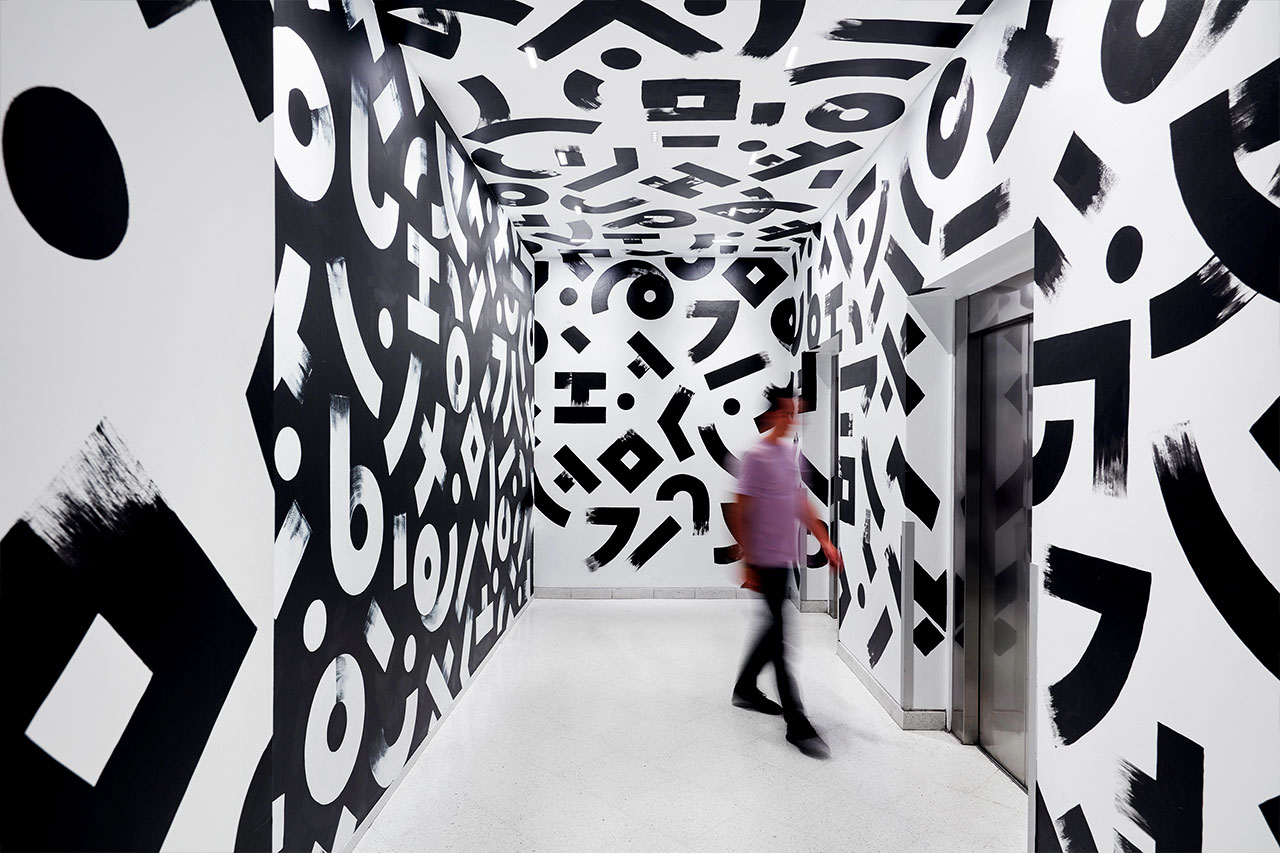 World Square
Shopping Centre
"Art brings people together, culture builds community". People are fascinated by watching artists in the act of creating, and in understanding maker culture's obsession with rediscovering craftsmanship.
Villa+Villa working in collaboration with our New York partner, have crafted a new positioning for the centre. Our efforts around revitalising World Square centre are committed to creating a destination for the community; a place that is always engaging, and always on. Places to feel comfortable shopping, dining, or exploring the broad cultural landscape that Sydney has to offer, but mostly to provide opportunities to connect with friends and colleagues over shared experiences. The incredible connectivity being offered by the impending introduction of the George Street Light Rail gives WSQ an unprecedented opportunity to become a set of public spaces for the CBD that can be activated in smaller, more meaningful ways – built upon all of the cultural assets the city has to share.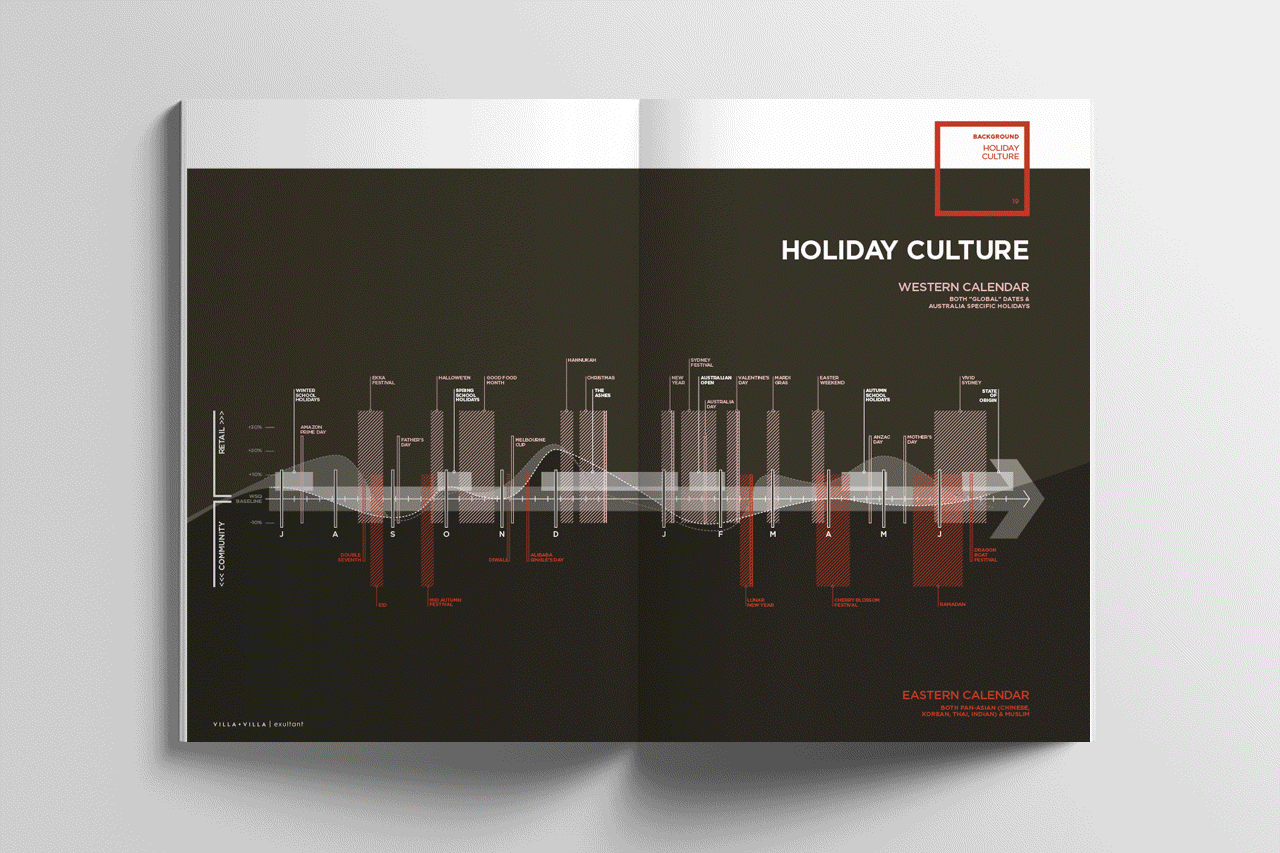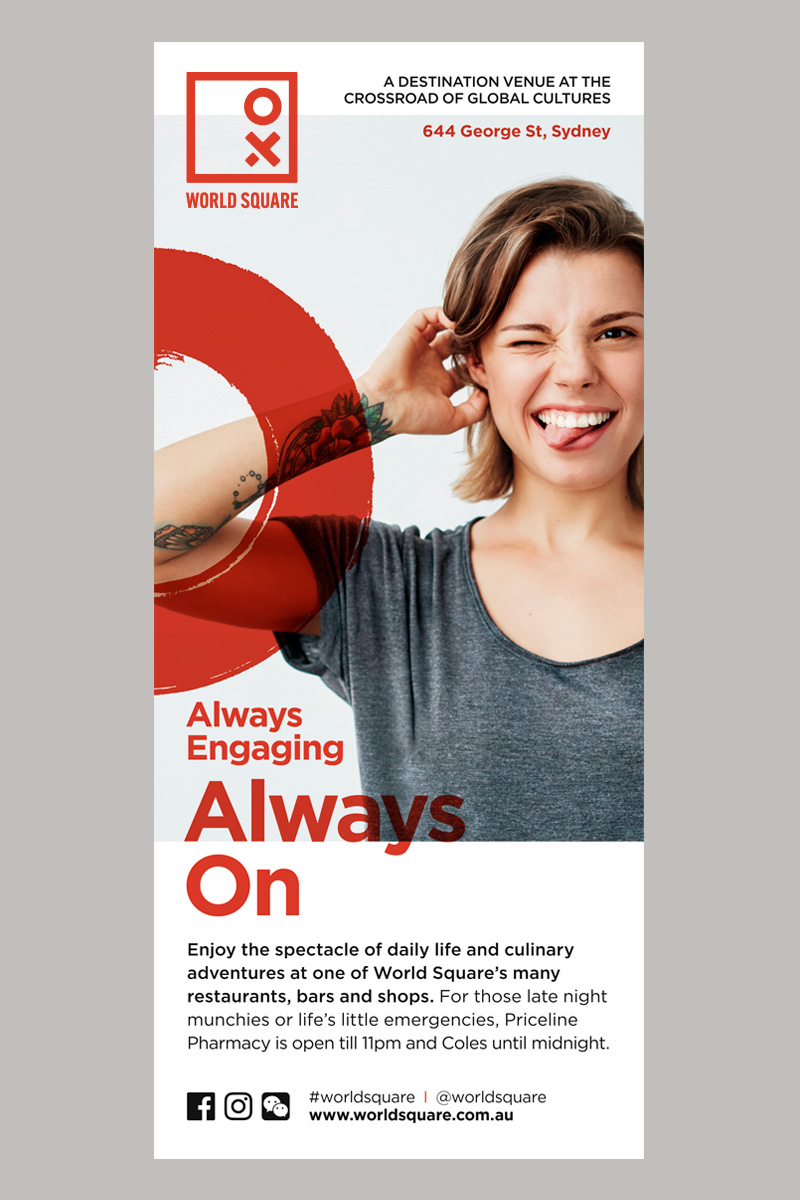 The World Square ideogram uses the three core symbols to more gracefully capture the essence of World Square. It defines the protected space we've carved out for urban living (the Square), and within it we've place the best the whole world has to offer (the Circle), above the crossroad that beats at the very heart of our community (the Cross).

An ideogram is a graphic symbol that represents an idea or concept, independent of language but of similar spirit as the characters developed across Asia.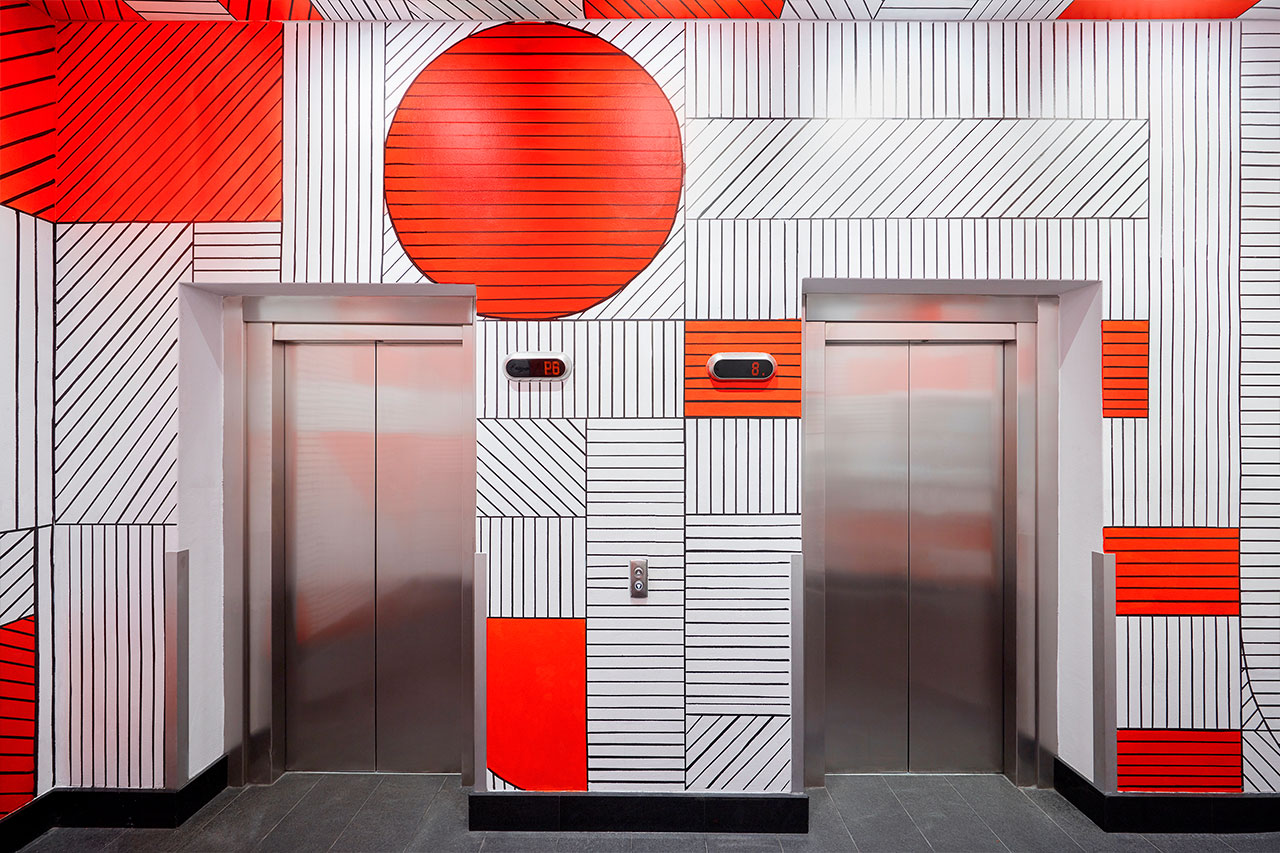 As part of World Square revitalisation process; our company Villa+Villa reached out to our brilliant partner MikalaTai at 4A Gallery to curate some of these hiding spaces with in the centre. She suggested to commission "A friend of Mine Design Studio"; to bring to life these black and white hints of calligraphy for one of the Lift Lobbies. The result is a very bold, cool and fresh piece of public art. Love when the elevator door's opens and people's first impression is WOW!