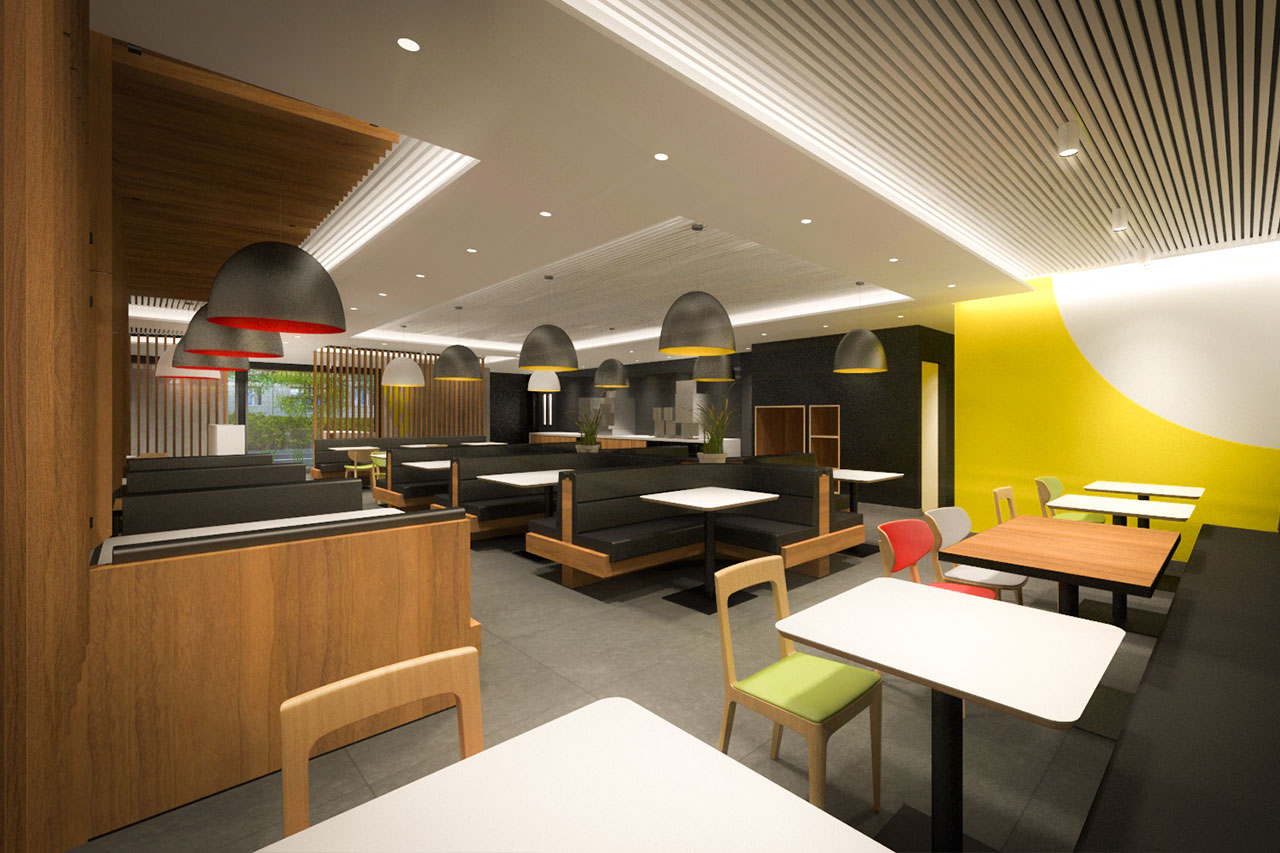 Gusto
Family Restaurants. Japan
One design competition: two concepts to reposition the Japanese Gusto restaurant chain.
Gusto is a chain of popular family restaurants — 3,600 at last count — across Japan.
Villa+Villa entered an international competition to reposition the brand, redesigning the restaurants' exteriors and interiors, as well as its graphics and branding, and came up with two concepts.
The first, dubbed 'Unity', is based on the character of a contemporary Japanese house, with timber features and colourful interiors. Japanese homes tend to be small, and entertaining is often done in restaurants — 'Unity' is designed to make the diners feel 'at home'.
The second concept, called 'Rebirth', is related to the energy crisis the country faced post the 2011 tsunami. It features a green wall and a sculptural tree-like structure on the facade that 'grows' into the interior, connecting various elements and reminding us that our food comes from the earth.
Both concepts include a range of seating areas — from communal tables for fine dining, to individual seating with a casual, cafe vibe — so a range of customers can be catered to throughout the day.
© Villa+Villa

© Villa+Villa