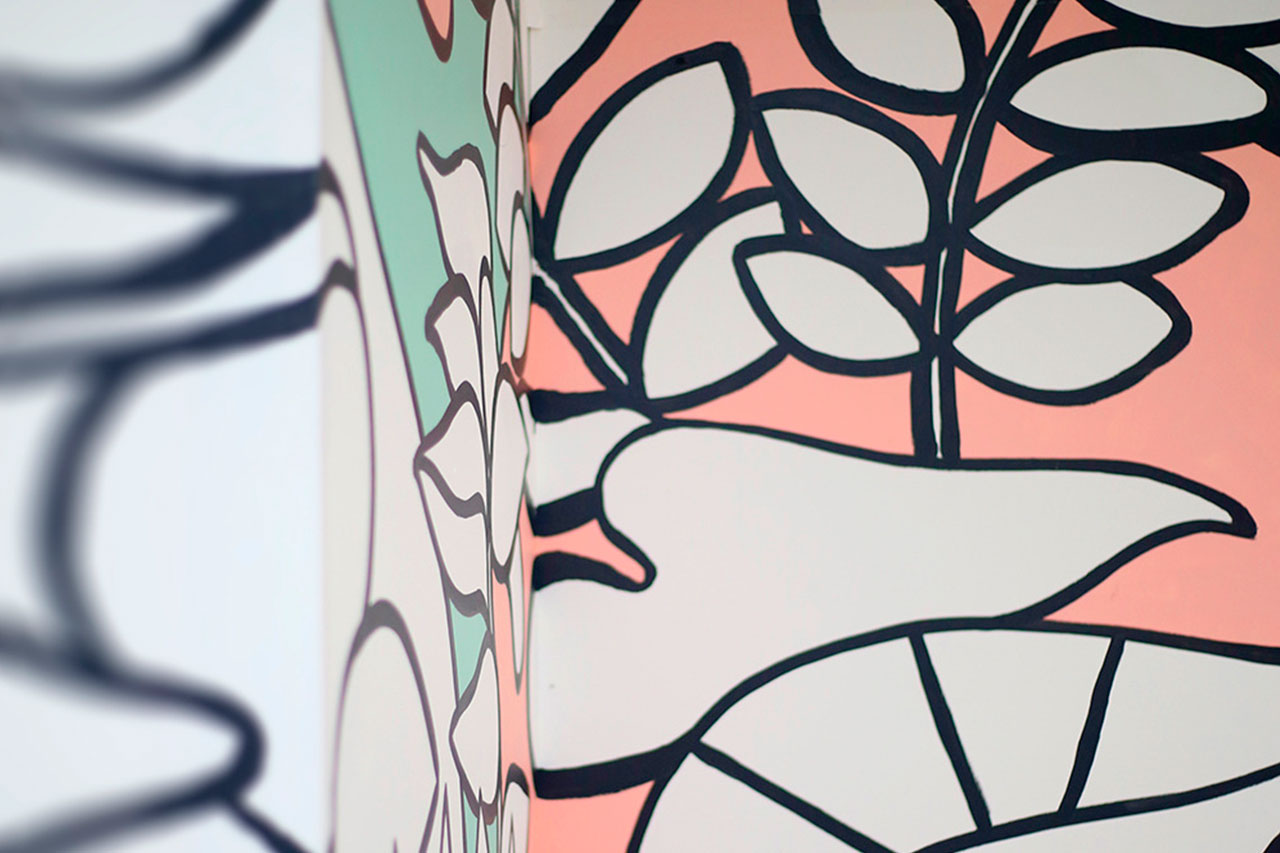 The Imperial Centre
Shopping Centre. Gosford
Villa + Villa were appointed as designers to take care of a new and exciting brand refresh. The aim was to re-connect Gosford's community with The Imperial Centre customer base.
To start this dialogue, Villa+Villa organised an art collaboration with two iconic Australian and internationally renowned street artists, Ghostpatrol and Carla McCrae. This artistic duo, widely known for their unique and distinctive illustrations and street art, together in partnership with the Imperial Centre, created a unique experience and art installation for the Gosford community to enjoy, as the new-look Imperial Centre continues its remarkable transformation.
McCrae and Ghostpatrol created a giant mural in the centre, approximately 25 metres in length. "We will aim to capture the community's love for a relaxed lifestyle and the natural environment." said Ghostpatrol.
Hoardings graphics. ©Villa+Villa

Hoardings graphics. ©Villa+Villa

Hoardings graphics. ©Villa+Villa