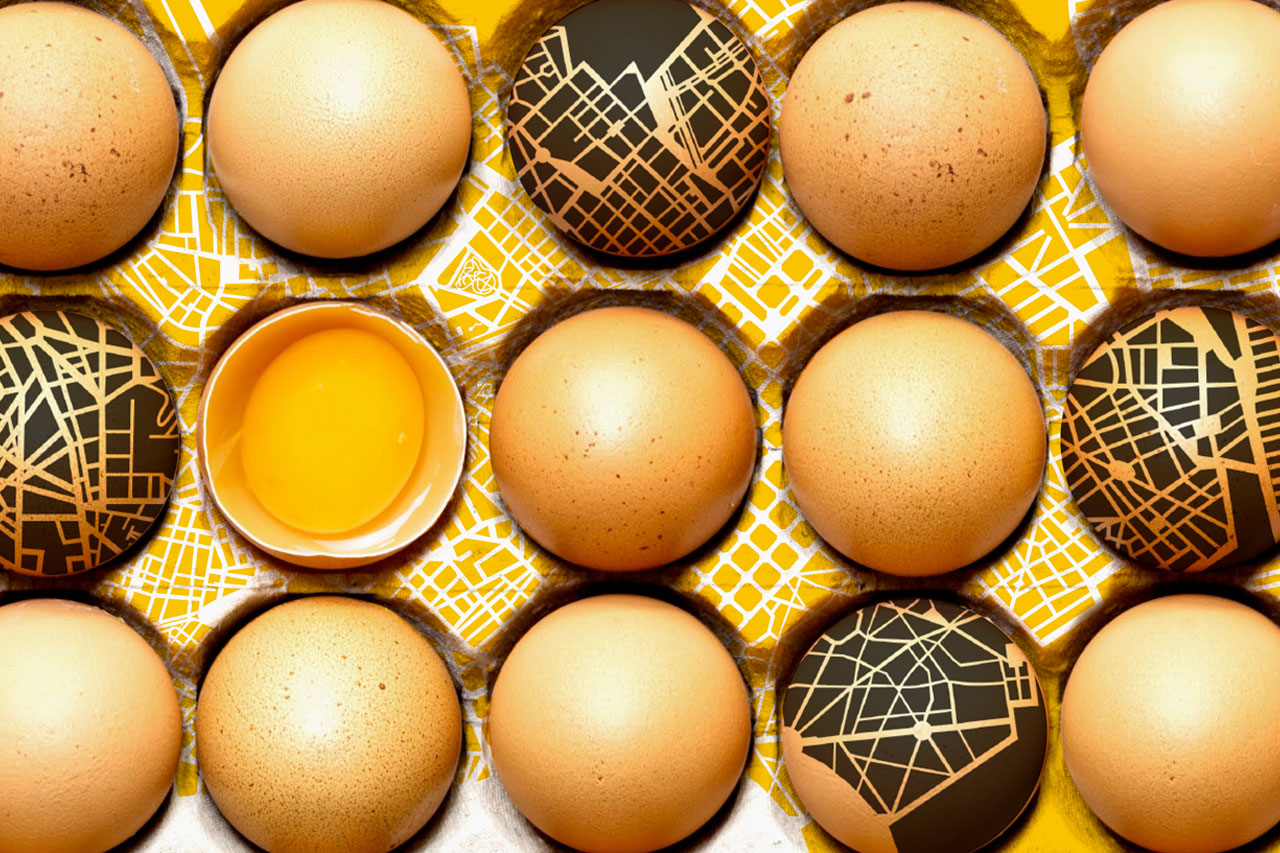 McDonald's
Graphic interior palettes
Quirky and upbeat, these two graphic palettes inject McDonald's restaurant interiors with youthful energy.
Along with the redesign of the exteriors of McDonald's restaurants worldwide, Villa+Villa have also designed two new graphic interior palettes for the giant global restaurant chain in the Middle East.
'Funky', with its upbeat, youthful slogans, and 'Urbana', with its stylised street maps, offer two different styles of graphics that covers everything from wall decoration to tableware.
A manual spells out the guidelines, so that different countries can apply the graphics to suit their particular needs.
"Funky" graphic palette
"Funky" graphic palette
"Funky" graphic palette