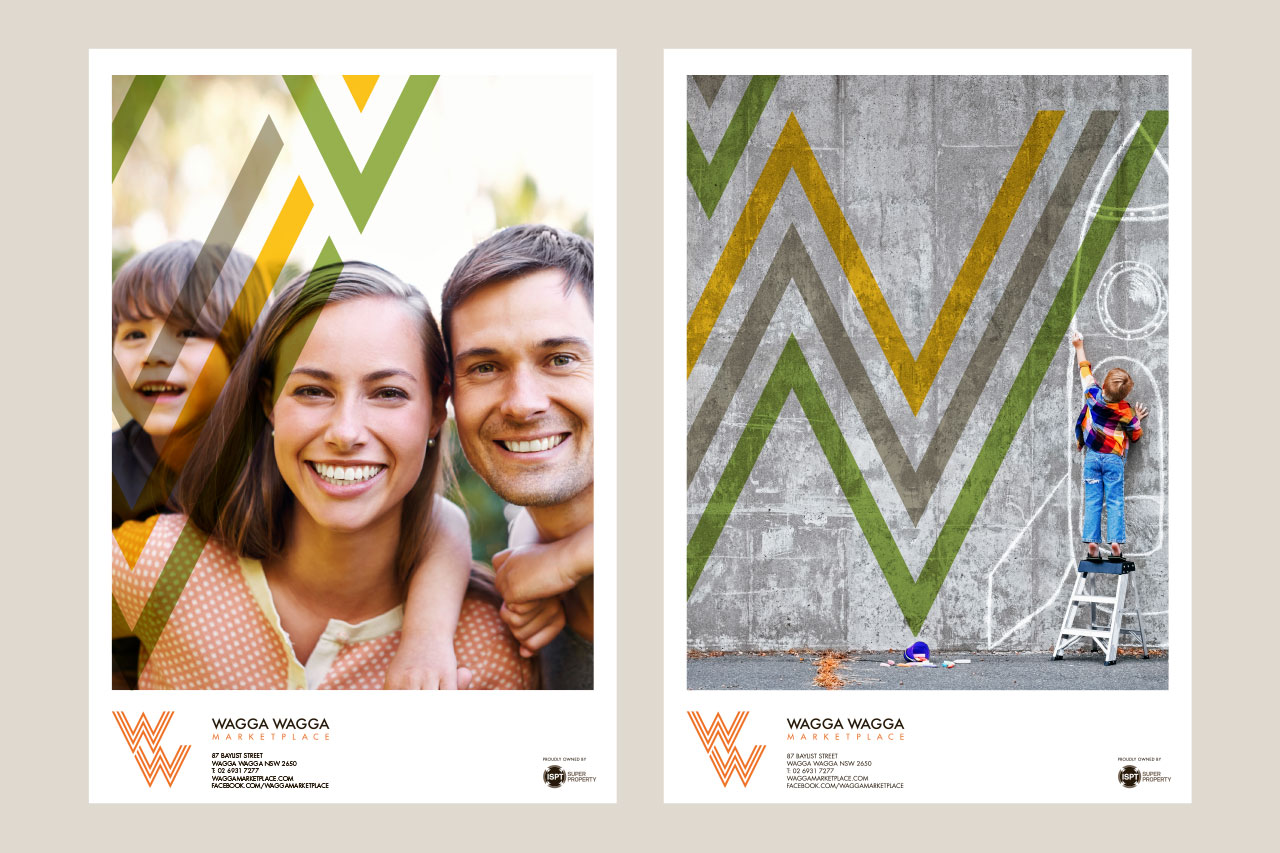 Wagga Wagga Marketplace
Shopping Centre
Villa + Villa was approached to design and developed a new identity brand mark for the centre.
Wagga Wagga Marketplace, is a well-established sub-regional Shopping Centre located on Bayliss Street in the heart of Wagga Wagga.
The centre is anchored by Woolworths, Big W and features over 70 specialty stores. The centre provides a quality range of fashion, lifestyle and everyday convenience for the community.