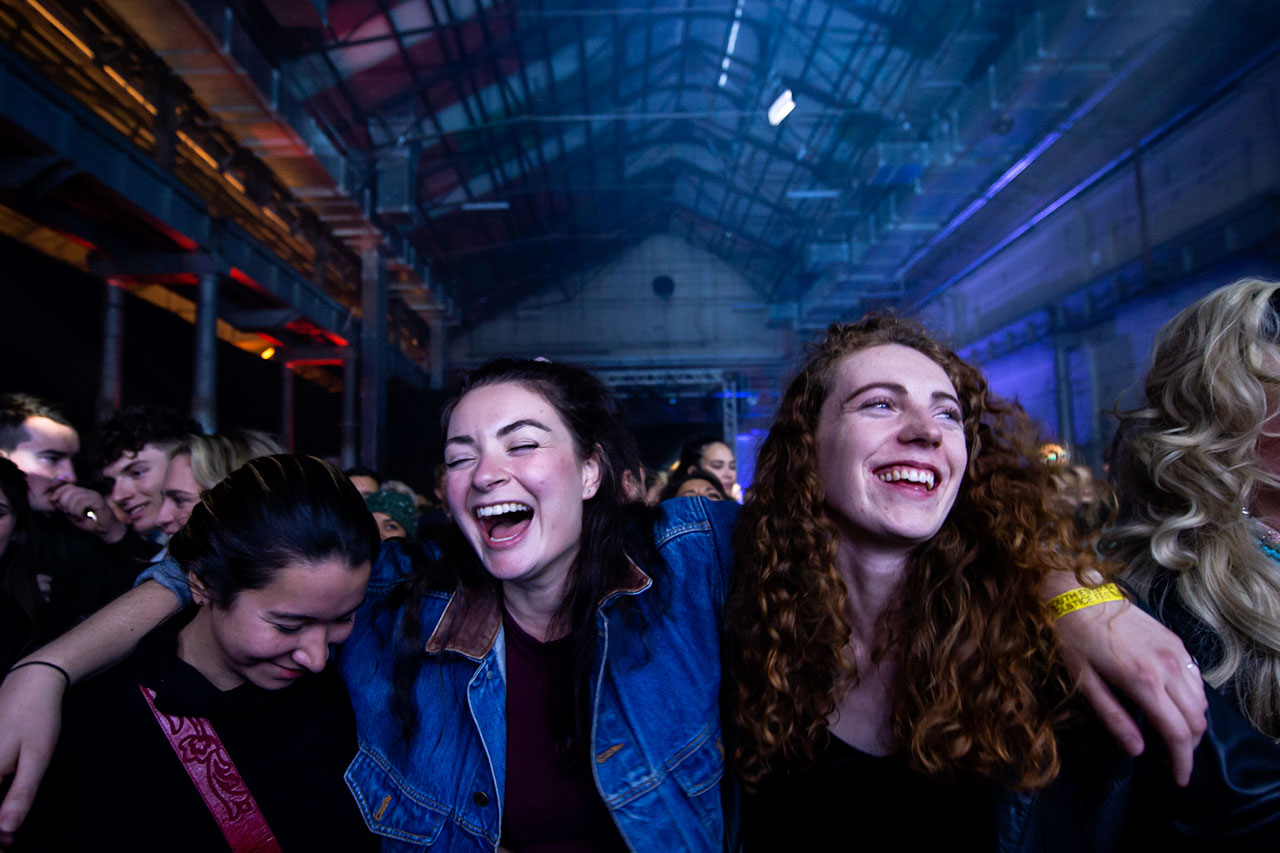 South Eveleigh Solstice Festival
Sharing the longest night at South Eveligh
Sydney Solstice was a NSW Government initiative managed by its tourism and major events agency Destination NSW. Taking place in the lead up to the longest night of the year 2021, this event brought together Sydney's best venues, chefs, artists and
musicians within four precincts across the city.
Within this framework, the South Eveleigh Solstice Festival was the first major public event held at this rejuvenated, energetic and historic site. A stone's throw from Redfern Station, Locomotive Street in South Eveleigh has quickly emerged as Sydney's newest drinking and dining attraction. Once home to a collection of old railway sheds, developer Mirvac has lovingly restored the heritage buildings, retaining hundreds of old artifacts as a reminder of the location's manufacturing heyday.
The South Eveleigh Solstice Festival's success was based on the depth, breadth and fullness of programming, and in how this 'line-up' was communicated to its audience. With a programme that attracted people for a single, specific experience, all the way through to those who wanted to jump-in and commit to several days of activity.
Everything we did was thoughtful and skillfully executed. In line with the branding of the precinct, we designed, developed and implemented a concept and an identity image to communicate the Festival, its programming and its line-up in print, digital and online media.